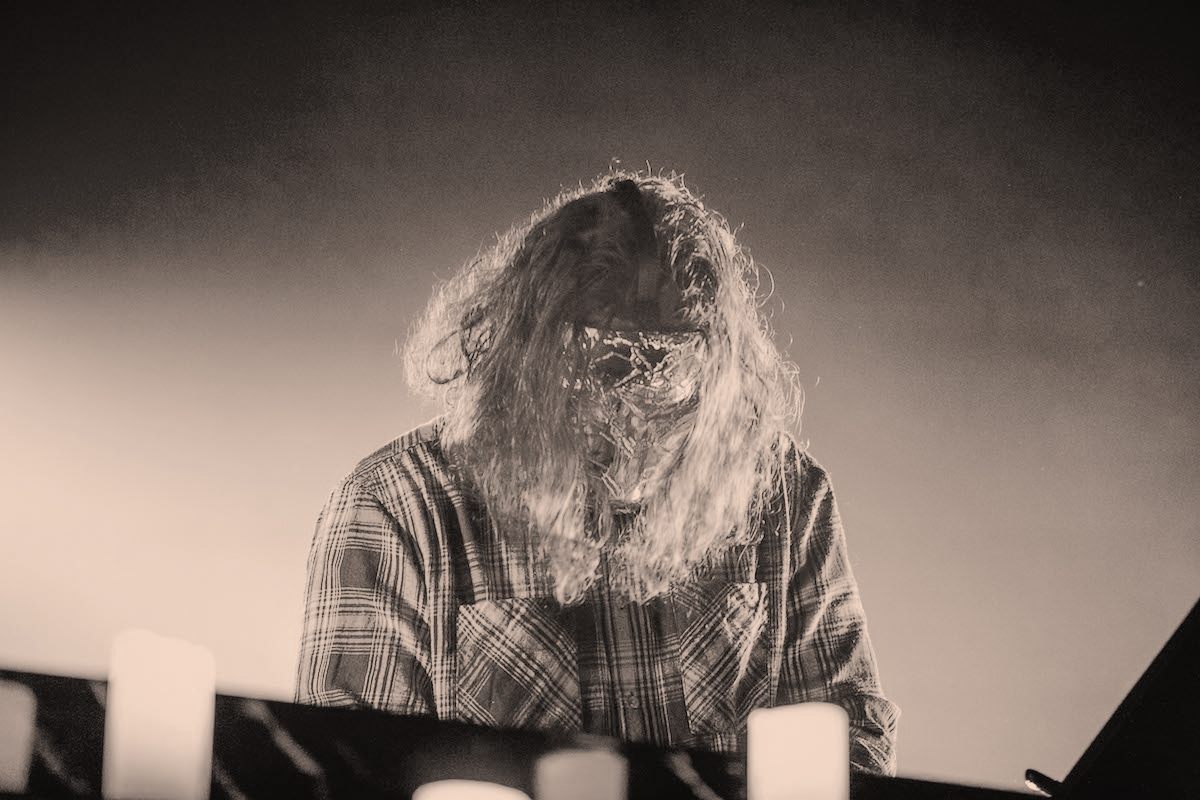 Collective Minds booked the rising Australian producer/DJ, Golden Features, to Singapore for a night of hazy floor-stomping, and intoxicated grooving in Kilo Lounge.
Back to Life (NYC) & Preditah
Collective Minds booked New York based collective, Back to Life to bring their signature sound from their resident nights to Singapore. Alongside PAULi the PSM and Khalil was very special guest from Boy Better Know, Preditah (UK) who brought his own sound for a night that was dubbed by many as the "best party of the year."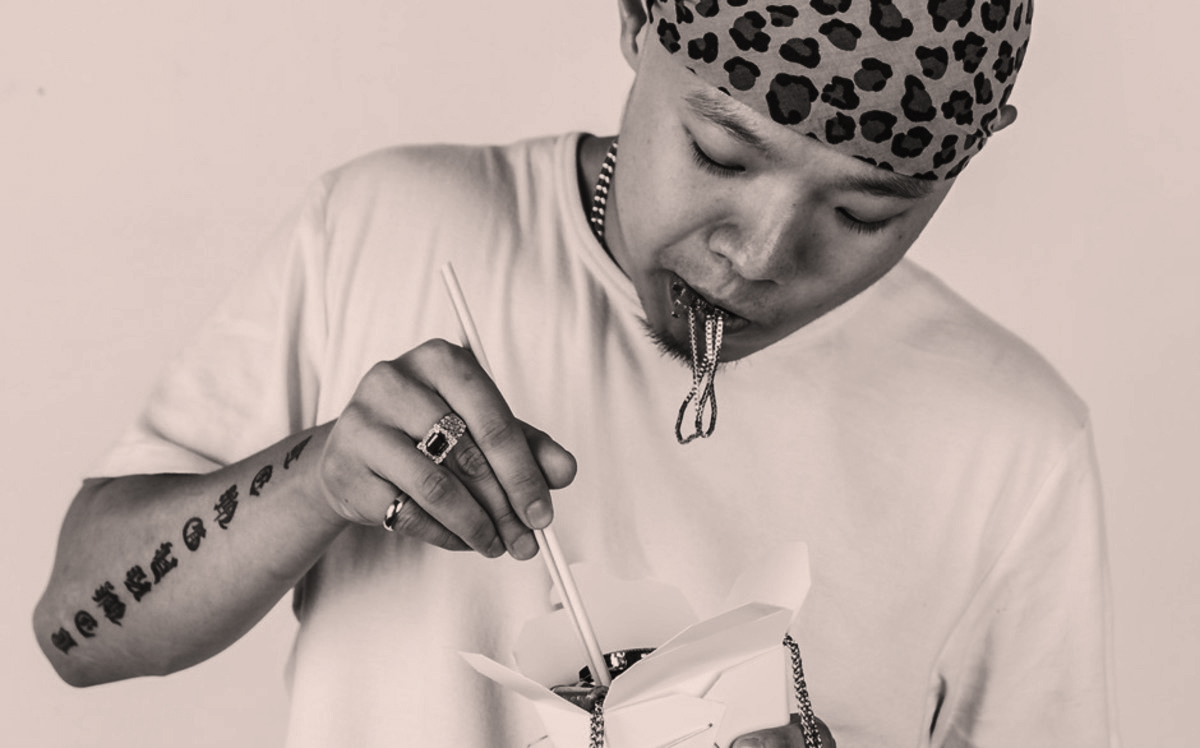 Born in China and immigrating to the US at the age of 11 not knowing how to speak a word of English, Bohan quickly learned the language after falling in love with hip hop, renowned in both Chinese and American music scenes for his unique method of effortlessly fusing both languages in his lyrics to reflect his dual identity and bridging both cultures.

Collective Minds booked the rapper for a night in Singapore and Hong Kong.
Just 88 years young and arguably one of Cuba's most iconic figures ever, the "Omara Es Cuba - The Last Kiss" tour has been announced as the Caribbean diva's final international tour.

Recognised by many as the female voice of the legendary Buena Vista Social Club ® , Omara Portuondo has led a highly successful career whether as part of the aforementioned group, one of the primary voices of the Cuarteto D'Aida, or all by herself.

Collective Minds supported her show in Singapore alongside Singjazz.
Roche Musique has established a solid roster with France's most promising talent earning millions of plays on Soundcloud and YouTube. From House to R&B, Roche Musique leads the way to a new wave.

Collective Minds brought back the acclaimed french trio for another night in Singapore.
Arguably one of the brightest shining stars in the vibrant, and explosive London jazz scene, keyboardist Kamaal Williams is a key figure in the resurgence of British jazz and was half of notably the most progressive outfits that emerged.
Collective Minds booked the Black Focus Records founder to play in Singapore.
using together a unique blend of electronic/synth pop, left-field R&B, and UK garage, AlunaGeorge has worked together with a remarkable list of artists including Avicii, Jack Ü (Diplo and Skrillex), DJ Snake, Kaytranada, Flume, Bryson Tiller, Disclosure, Peking Duk, and Baauer to name a couple.

Undeniably one of the most exciting electronic-pop acts from England, Collective Minds booked her to perfotm in Kuala Lumpur and Singapore.
The Grammy-winning virtuoistic bassist/vocalist and musical chameleon known professionally as Thundercat has had his sonic footprint ingrained deeply across records spanning genres all across the spectrum – from legendary thrash metal outfit Suicidal Tendencies albums, Kendrick Lamar's landmark statement To Pimp A Butterfly (he netted a Grammy for Best Rap/Sung Performance for his work on the track "These Walls") , Flying Lotus' highly-lauded, conceptual projects , and Travis Scott's recent alleged magnum opus, Astroworld.

Collective Minds booked Thundercat for his "Drunk" world tour in Asia with dates in Kuala Lumpur, Bangkok, Singapore, Shanghai and Hong Kong.
Known for the extraordinary improvisational skills jazz maestros are famed for, he's displayed this very trait to great lengths. From creating fresh, new versions of each song he performs live in concert to the off-the-top-of-their-heads internet-breaking hit "Tadow" (over 93 million views and counting) with his close collaborator FKJ, no two Masego shows are the same.

Collective Minds booked the "Trap House Jazz" artist for Hong Kong and Kuala Lumpur.
Mac Ayres is a self-taught producer, singer, and multi-instrumentalist from Long Island, NY. Drawing inspiration from the likes of; D'Angelo, J Dilla, and Stevie Wonder -- Mac has created a sound that pays homage to the greats while also remaining distinctly his own.

Collective Minds booked the burgeoning star to play in Singapore and Kuala Lumpur
Hailing from Sydney, Australia, Hayden James has managed to quickly leave a swift, deep, mark on the global music community with a sound recognizable and unique to himself.

His music circulated very quickly locally, the single "Permission To Love" once achieving the feat of being the most played track on Triple J, Australia's most reputable broadcasting giant.

Collective Minds booked Hayden James for a hazy night in Singapore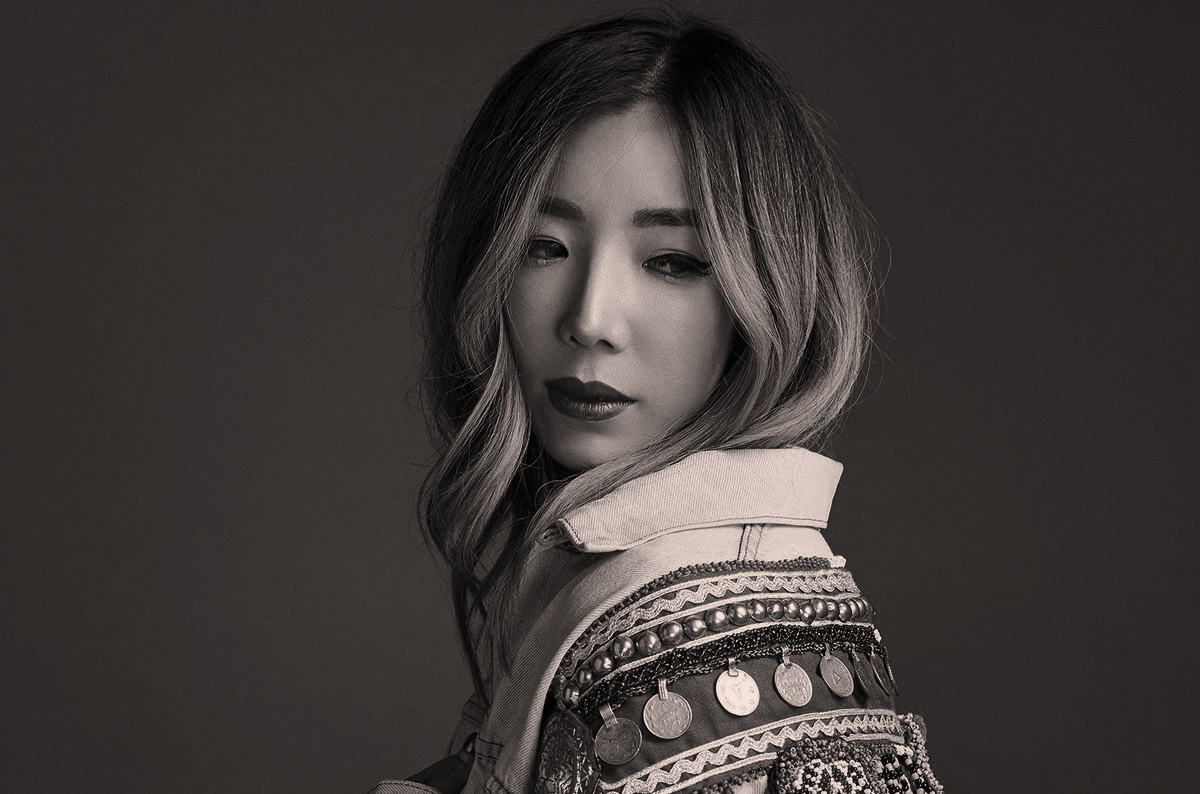 Arguably one of the finest and most notable amongst the luminaries of the highly-esteemed Los Angeles beat scene, TOKiMONSTA has long been a name synonymous with electronic music.

Collective Minds booked the talented producer to play in Singapore and Kuala Lumpur.
Widely regarded as Malaysia's first queer icon, lextbh produces and writes R&B infused pop music. Since his debut release "tbh", alextbh has amassed over 10 million total Spotify streams and featured on the cover of Malaysia's New Music Friday playlist.

Collective Minds organised his Asia tour alongside Manila powerhouse Jess Connelly and his own show in Kuala Lumpur.
Holding a household name in Philippines and making waves internationally, Jess Connelly is an independent artist from Manila, Philippines. She began by releasing music on Soundcloud in 2015. In 2016, she released her first EP, How I Love, which landed her on Spotify's 2017 'Artist's To Watch' list. She is a fixture in her local scene, performing at boiler room Manila & hosting her own show on MTV PH.

Collective Minds organised her tour alongside Malaysian R&B upcomer, Alextbh.
Critically acclaimed "Born To Do It" (which spawned the unforgettable Billboard Chart hits '7 Days', 'Fill Me In', 'Walking Away') was at #1 all over the world.

Still holding the record for being the fastest-selling debut album by a British male solo act and also having gone Platinum 6x, Craig David presented his party TS5 with Collective Minds across Singapore, Hong Kong and Bali.
From cult 80s fetishists on 2004's She's In Control to indie blog darlings on 2007's Fancy Footwork, to international touring sensations on 2010's Business Casual, to bona fide pop stars on 2014's White Women, the Funklordz, Chromeo is an artist that everyone has been listening to.

Collective Minds booked the duo for their Asia tour with dates in Hong Kong, Ho Chi Minh City, Kuala Lumpur and Singapore.

Born and raised in California, KYLE has developed a unique style of rap which many have termed as "happy rap". This style is expertly showcased in his 2017 breakout chart-topping hit "iSpy" (feat. Lil Yachty )" which is now 4x RIAA-Certified platinum, reaching #1 on the Billboard Hot Rap Songs and #4 on the Billboard Hot 100.

Collective Minds hosted both shows for Kyle as part of his world tour in Kuala Lumpur and Singapore.
Nightmares on Wax, created some defining moments in the 90's. From his involvement in writing two of the U.K.'s early rave classics Dexterous and Aftermath (with then writing partner Kevin Harper from the Nightmares A Word of Science album). George then went alone and in '95 bought us Smoker's Delight, a downbeat opus and the archetype 90's stoner album. The effect of Smokers Delight was palpable as it is considered one of the main catalysts in the explosion of the chill out / down tempo genre today.

Collective Minds brought the seminal figure to Singapore for a night.
As a original member of the critically acclaimed, gold-selling Hip-Hop outfit, Jurassic 5, DJ Nu-Mark graced the group with precision production and cutting edge stage routines.
Collective Minds brought back the Golden-Era stalwart to Singapore once again to rock the cyphers.
French electro DJ/producer Pedro Winter (aka Busy P) is the owner of the celebrated french label, Ed Banger Records, as well as the manager of Daft Punk and numerous other electronic dance acts from France.

Collective Minds booked the head honcho of Ed Banger to pull out the bangers in Singapore.
The son of Sudanese and American parents, Oddisee was born and raised in Washington DC, spending hot summers in Khartoum learning Arabic and swimming in the Nile. Oddisee took his first steps as an MC producer in the analog basement studio of his legendary neighbour, Garry Shider (Parliament Funkadelic) and has since performed hundreds of shows around the globe.

Collective Minds booked the outspoken and critical MC to play in Singapore with his band and with special guest performance from Oliver St. Louis.
Hailing from Cameroon, the Grammy-Award winning jazz bassist & vocalist Richard Bona played in Singapore.
Gilles Peterson is best known as the BBC Radio 6 Music radio presenter who joins the musical dots - soul, hip-hop, house, Afro, Latin, electronica, jazz and beyond.

Collective Minds booked the internationally renowned DJ to play in Singapore and Hong Kong.
Big Shaq, also known as Michael Dapaah, has gone stratospheric following his appearance on BBC 1xtra's Charlie Sloth: Fire in the Booth, smashing the UK Official Charts with his debut single 'Mans Not Hot'.

Collective Minds booked Big Shaq for a tour across Asia in various locations and festivals.
From Bristol youth club parties, through the white heat of rave and the founding moments of jungle and Drum & Bass, Collective Minds booked the Mercury Prize winner, Roni Size, to deliver in Kilo Lounge for all the Bassheads and Junglists.
cott's heartwarming appearance on Britain's Got Talent in 2015 shot him to instant global stardom, and when he officially released his audition song 'Dancing On My Own' as the lead single from his debut album Only Human, it took the world by storm. The track quickly accumulated more than 6.5 million worldwide sales and saw the former recruitment officer from Hull nominated for the BRIT Awards for British Single Of The Year.

With his debut album, Only Human, Collective Minds supported the show alongside AEG in Singapore.
Benji is recognised by music and fashion followers alike for his work with some of the most important brands and artists of our time such as Kanye West on both 'Yeezus' and 'The Life of Pablo'. Recently appointed by Virgil Abloh as Louis Vuitton's music director, Abloh's admiration for the UK tastemaker and DJ is clear, having once described him as the "Anna Wintour of music."

Collective Minds booked Benji B for a tour across Asia in Singapore, Jakarta, Bali and Hong Kong.

Roche Musique has established a solid roster with France's most promising talent earning millions of plays on Soundcloud and YouTube. From House to R&B, Roche Musique leads the way to a new wave.

Collective Minds brought the the masterminds behind the label's sound to helm the decks in Singapore.
The project of French producer Thibaut Berland and vocalist Irfane, Breakbot combines funk, disco, house, French touch, and more into an ultra-stylish blend.
Collective Minds booked the Ed Banger heavyweight duo to tour in Hong Kong, Singapore and Bali.
Rapidly making their name with Hype Machine chart-topping remixes for Banks, The Weeknd, Bondax and Wild Belle, platinum-selling UK duo Snakehips (Oliver Lee and James Carter) have garnered an ever growing reputation for their unique signature sound; a sensual, contemporary take on old school R&B, influenced by 90s hip-hop throwbacks and 1970s string samples.

Collective Minds brought Snakehips to Singapore to shake some hips.
Collective Minds brought back Lifestyle brand Places + Faces for another tour across Asia in Singapore, Shanghai and Hong Kong.
Emerging from his roots as a leading tastemaker in Glasgow's vibrant house scene, Collective Minds booked Jasper James to helm the decks in Hong Kong.
A critically acclaimed artist, Kamasi Washington debut album, The Epic, won numerous "best of" awards, including the inaugural American Music Prize and the Gilles Peterson Worldwide album of the year.

Collective Minds brought the seminal figure to Singapore and Bali.
Yasmin began her career as a DJ in 2006. Since then she has worked with the likes of Pharrell Williams, Diplo, Nike, YSL and more. For the past 4 years she has been holding down a regular two hour slot on FM station - Rinse FM, garnering a loyal following of soulful music lovers worldwide.

Collective Minds brought Yasmin to Singapore and Bangkok to deliver her high energy sets on the dance floor.
Collective Minds brought the founder of Jazz Fudge in early 1995, DJ Vadim, to the decks in Singapore with his signature sound.
Phum Viphurit is a New Zealand-raised, Thailand-based artist best known for his songs "Lover Boy" and "Long Gone." He is known for his mellow, funky and soulful approach to alternative indie folk music. The video for "Lover Boy" has gotten nearly 6 million views in just three months, establishing Phum as one of the most exciting up and coming indie acts not just in Asia, but internationally.

Collective Minds booked Phum Viphurit for a sold out show in Singapore.
Cosmo's Midnight x Ricardo Cavolo
Sydney's favourite twins, Cosmo's Midnight, are maestros of the mix-n-match, purveyors of electronic beats, clad with a solid R'n'B sensibility, with a tasteful touch of the heart of house. Hailing from Sydney's creative Inner West, the duo have curated a unique and distinctive sound that has earned them critical acclaim from all corners of the globe.

Alongsie Rocardo Cavolo, acclaimed artist behind many notable works with his dynamic and peculiar style, Collective Minds brought the two for a night of Live music and art within the same boundaries, crossing boundaries.
Anderson Paak s an American singer, rapper, songwriter, record producer and multi-instrumentalist from Oxnard, California.

Collective Minds both booked and hosted Anderson .Paak & The Free Nationals in Kuala Lumpur. The Grammy Award nominee took to the stage, selling out the show.
Autograf - formed by Jake Carpenter, Louis Kha, and Mikul Wing - craft a shimmery mix of futuristic electronica with a D.I.Y. ethos that melds the skills from their former day jobs, becoming masters at melding chill and bombastic sounds, pairing high-energy beats with a more soft and serene vocal or instrumentation.

Collective Minds brought the trio to Singapore for a night in Kilo Lounge.
London-based saxophonist and composer, Nubya Garcia, is one of the leading forces behind the resurgence of jazz-influenced sounds in the UK. A celebrated jazz artist, she has worked alongside many jazz luminaries and industry movers and shakers.

Collective Minds brought her to Singapore for an intimate and resounding show in Kilo Lounge.
Sneaker Pimps is the World's Largest Traveling Sneaker Show featuring over +500 rare, vintage, and limited edition sneakers under one roof.
By partnering with local brands and distributors Collective Minds was able to sell over 1,500 tickets to the hyper reactive sneaker and streetwear community in Singapore.
The music of Zach Saginaw, who records as Shigeto, has always cross-wired of a host of different musical influences.

Collective Minds brought the highly anticipated producer to Singapore.
The UK duo, consisting of Kye Gibbon and Matt Robson-Scott, have developed a huge international presence, playing to enormous crowds of dedicated fans around the world.

Collective Minds booked the duo for 3 nights across Asia, from Singapore to Shanghai to Hong Kong.
Richie Hawtin is one of the most renowned DJ's in the world and has headlined some of the most prestigious festivals and events in club culture to date.
Collective Minds successfully booked and helped to promote Richie Hawtin's sold out Hong Kong event.
Collective Minds booked the entire line up for Singapore's biggest Jazz festival which included; Lauryn Hill, Lalah Hathaway, Jamie Cullum, Estelle, Sasha and Ferry Corsten to name a few. In addition to booking the line up, Collective Minds promoted the Festival both in Singapore and throughout the region.
Places + Faces is one of the most established lifestyle and fashion brands today, with a huge following of global tastemakers. International pop up stores selling coveted Places + Faces merchandise and parties drawing large queues are a regular feature of the brand.
Collective Minds organised and hosted both Places + Faces parties in Hong Kong and Singapore to sold out crowds while collaborating with local lifestyle collectives with a crossover target market.
A Londoner through and through, Raji Rags is an integral part of the London music scene. He is co-founder and DJ of Livin' Proof - London's biggest and most well known hip-hop party and also holds a residency on NTS Radio.

Collective Minds brought the former Head of Music for Boiler Room to Singapore to play alongside Illa J, former member of Slum Village, for a night.
John Derek Yancey, better known as illa J & John Regal is a singer, songwriter, rapper, producer, multi instrumentalist from Detroit, Michigan. He is a former member of legendary group Slum Village and the younger brother of Hip Hop icon J Dilla (James Dewitt Yancey).

Collective Minds brought Illa J along with former head of Boiler Room, Raji Rags to Singapore.
An effortless trendsetter, Foxman is well-known for her inimitable style and ability to move seamlessly between the music and fashion worlds. She has built solid relationships with brands like Gucci, Dior Homme, Prada, and Adidas. Through a deep dedication to music and an infectious positive outlook, Kim Ann Foxman output is a reflection of her genuine approach, which is felt by all wherever she plays.

Collective Minds brought the raving DJ to Singapore and Hong Kong for a night.
Mount Kimbie is an English electronic duo consisting of Dominic Maker and Kai Campos. Formed in 2008, the duo released a series of EPs and albums to critical acclaim.

Collective Minds organised the duo and their band to play a intimate set in Singapore.
Grammy nominee Daniel Caesar is currently one of the most sought after artists in the world. Collective Minds identified the Toronto native as an up and coming star with international appeal and booked both his sold out Seoul, and Singapore shows.
Daniel Caesar saw 3 nights of a sold out performance in Singapore.
Globetrotting producer Onra has staked his claim as one of the most exciting beat-makers of the past few years, thanks to releases like the 80's Funk beat album Long Distance, various Boogie edits and his Chinoiseries collections.

Collective Minds brought back the celebrated beatmaker for an intimate night.
What So Not has been spearheading Australia's latest electronica revival with boundary-pushing bass since 2011.

Collective Minds collaborated with Moonbeats Asia to bring the Sydney-based DJ to Singapore for a highly anticipated night.


Representing Baltimore, Joe Nice is universally recognized as the ambassador of the dubstep sound in North America and has been instrumental in the growth and success of dubstep for nearly a decade.

Collective Minds booked the heavyweight for a bass fuelled night in Singapore that many still feel the treble in their guts.
With a fistful of highly praised releases under his belt and a soulful, jazz and hip-hop driven sound that recalls his predecessors The Roots and peers The Internet, Nick Hakim and Hiatus Kaiyote, 25 year-old multi-instrumentalist, vocalist and producer Jordan Rakei is a rare talent whose artistry transcends the confines of age.

Collective Minds booked Jordan and his band for a night in Hong Kong and Singapore.
After the Baby I'm Yours EP and a few other similar projects, Breakbot released his debut album in 2012 on Ed Banger. Since then the heavy hitting producer has been playing across the world.

Collective Minds brought the Ed Banger powerhouse to Hong Kong and Singapore.
Canadian by birth and now Berlin-based, Jayda G has risen steadily and stealthily through the dance music underground with her infectious energy, vitality and boundless enthusiasm.

Collective Minds brought the DJ to Singapore for a killer night.
3 time DMC World Champion stepped up to the turntables for Solid Gold's 3rd Anniversary.

Collective Minds collaborated with Canvas to put the maestro behind the decks.
Jungle Collective has been acclaimed as the youngest band to watch, from their self titled debut album, they've reached charts in the UK and have played across the globe with their revitalising sound.
Collective Minds brought the London based Funk outfit to Singapore for a Sold out night as part of their tour.
Global Roots : Thris Tian
Thris Tian presents the best underground and global selections in his weekly Global Roots show on Worldwide FM.

Collective Minds brought the mastermind behind it, Thris Tian to spread the roots in Singapore.
Over 2,500 people attended this full day to night party hosted at Wavehouse Sentosa. It included a stellar line up including: Booka Shade, The Magician, STWO, Eli & Fur and numerous up and coming local artists.
Collective Minds brought Frankfurt veterans Booka Shade to Hong Kong for a floor-stomping night at the infamous basement, Volar.
After nearly 20 years of releasing mesmerizing music, Talib Kweli stands as one of the world's most talented and most accomplished Hip Hop artists.
Collective Minds organised his KL, Singapore and Hong Kong shows selling over 900 tickets and packing out each venue.
A familiar face of the burgeoning French techno scene, Brodinski took to the decks in Volar for a night.

Collective Minds brought the Bromance Label co-founder to Hong Kong.
FKJ is an accomplished musician who plays the guitar, bass, saxophone, piano and many other instruments.

Collective Minds brought the long awaited artist to Singapore for a sold out show.
DJ Nu-Mark is a founding member of critically acclaimed gold-selling Hip Hop group, Jurassic 5. With jumping parties across the globe with his DJ sets to cult defying sets using kid's toys.

Collective Minds booked DJ Nu-Mark to grace Singapore and Hong Kong with his antics that left many jaws dropped.
Collective Minds brought Bohan Phoenix to the Hong Kong fresh off his JALA EP.
DJ & music producer, Ben Pearce brought his high energy set to Collective Minds' night in Hong Kong & Singapore.
A seminal figure, Grandmaster Flash is a pioneering innovator that helped kickstart the Golden Era of Hip Hop, immortalising his name forever in history.

Collective Minds changed the lives of many bringing the Grandmaster to Singapore.
The Reflex played a groovy night in Singapore & Hong Kong organised by Collective Minds.
Soul Clap has arguably been the most visible electronic artists from Boston.
The duo been serving up eclectic sets that see them touring all over the globe.

Collective Minds booked Soul Clap for a restless night in Hong Kong.
Collective Minds brought founding member of the Turntable Monkz, and 2003 DMC World Champion, DJ Dopey to Singapore with cuts and jams that kept the island jumping.


Rich Chigga became a sensation felt across the globe; working with the likes of Skrillex, Diplo, Young Thug and Keith Ape to produce chart-topping tracks.

Collective Minds organised his sold out show in Hong Kong.

Cyril Hahn has been striking a nerve with his ethereal productions and remixes.
Collective Minds booked the producer in both Singapore and Hong Kong for a night everyone definitely remembered.
Collective Minds booked UK duo, Bondax, for their long awaited debut in Hong Kong for its' maiden party.